Earlier this year Teachers Pay Teachers launched a new feature on their site called TPT Easel [you can read all the details about it directly from TPT here]. In addition to the normal PDF version of a resource, this feature allows a buyer to create a digital version of a resource where you can add answer boxes or additional text to a PDF and assign it to students through Google Classroom. Students can then read through the assigned pages, fill in any blanks or answer any questions and submit their work to be marked. I wanted to quickly run through how it works and some of the ways you can use it to help your students virtually.
1.) Open a file through TPT Easel
Once you've purchased a resource that is compatible with TPT Easel you'll see an icon to "Open TPT Digital Activity" on the right-hand side of the screen. Once you click this, it opens up the normal PDF resource, but you now have the ability to add additional text, answer boxes or highlight. You can also choose which pages to share with students.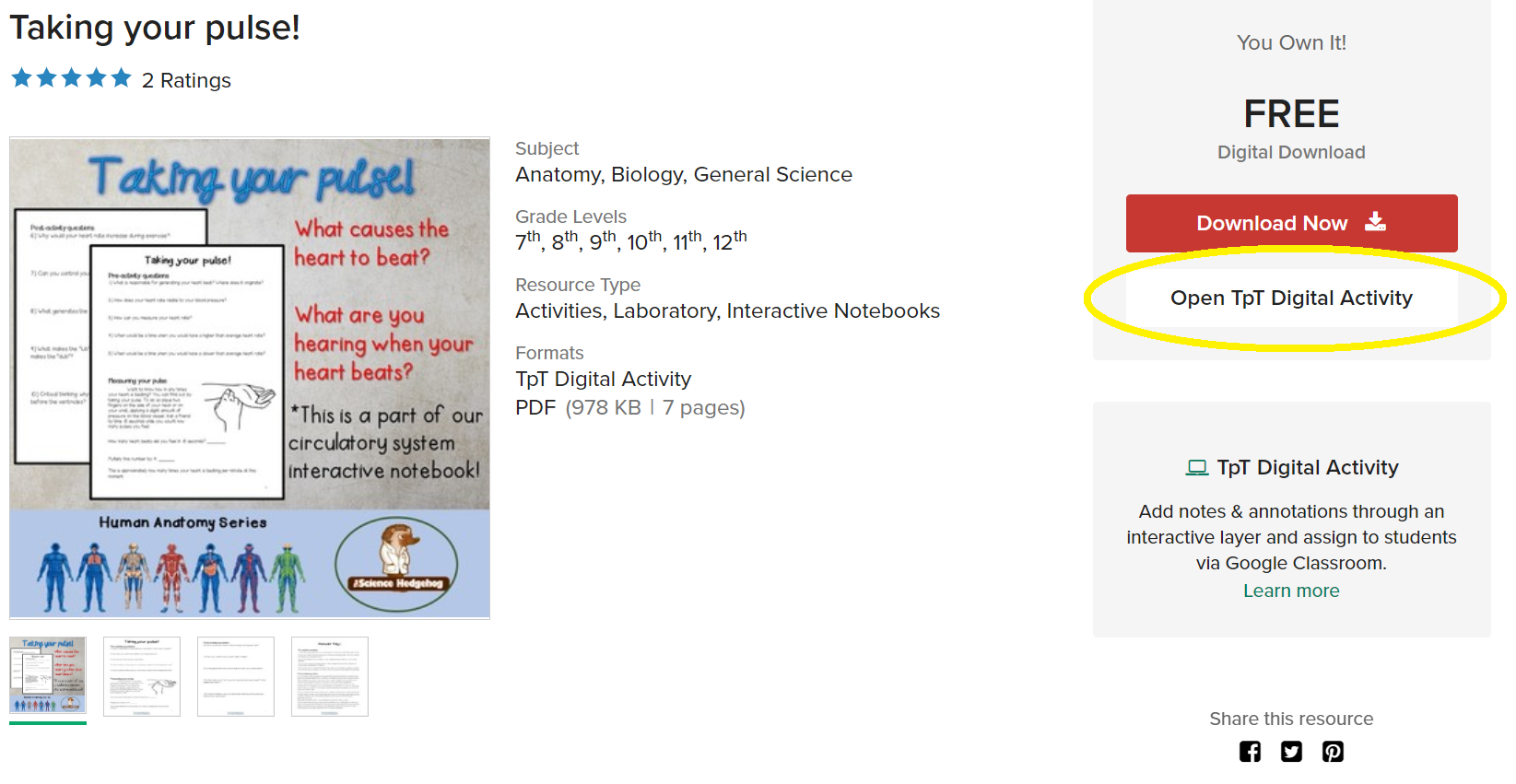 2.) Some of the work may even be done for you!
Sellers who have opted in to TPT Easel have the ability to add in answer boxes or additional text into the TPT Digital Activity version of a resource. This means when you first open the resource the answer boxes for questions, labeling diagrams or filling in blanks are already in place. You can always make additional changes or remove the answer boxes that were added to the PDF [you cannot change the original PDF of the resource].
I have gone through each of my resources that are compatible with TPT Digital Activity and added answer boxes for all of the questions, fill in the blanks and diagrams. I have also added new text and answer boxes to many of the revision pages to make them more useful in a virtual classroom.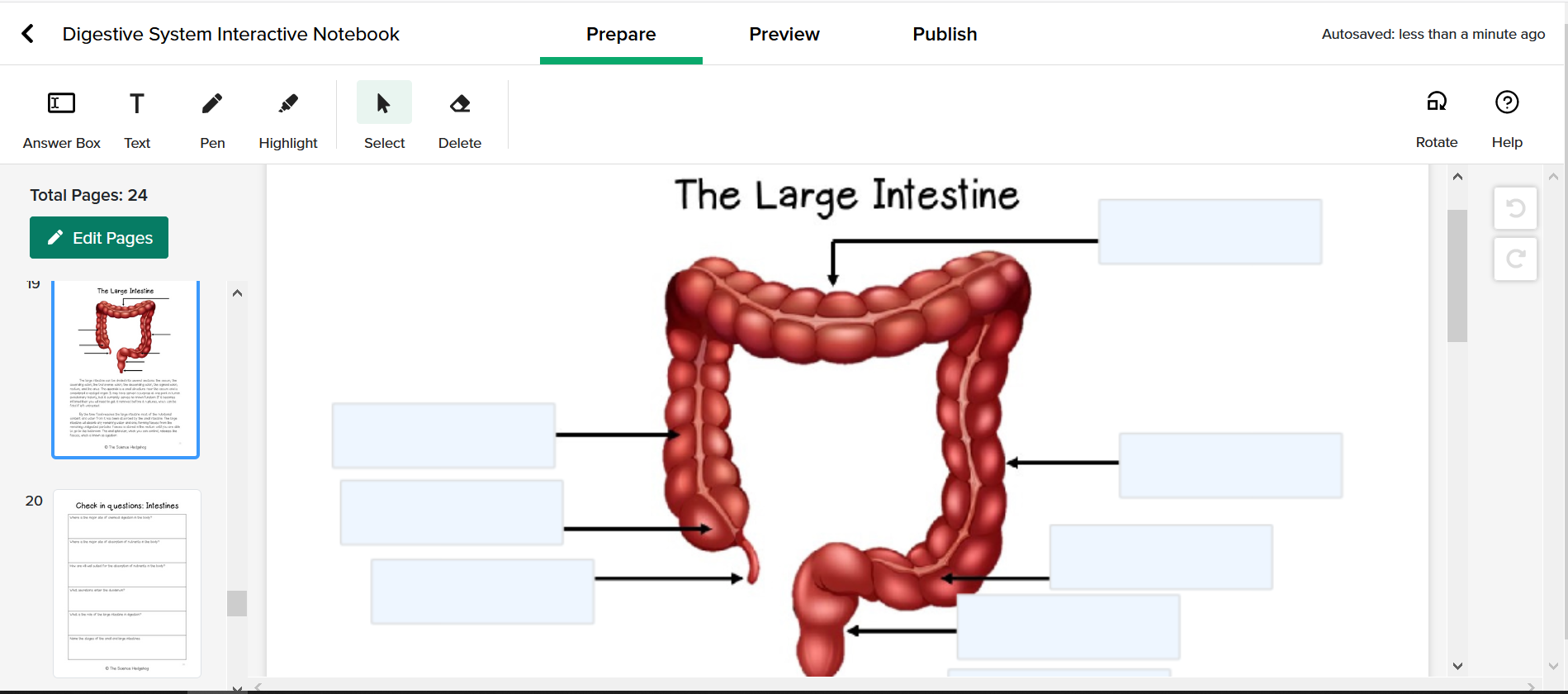 3.) Assign the activity to students
Once you have verified the resource has all of the additional text and answer boxes you need you can send the activity to your students through Google Classrooms. Students will receive a link to complete the assignment and can go through the resource assigned on their own devices.
When completing assignments students are able to highlight text, add notes in the margins, and fill in any answer boxes provided for diagrams or questions. If students are confused, you can also encourage them to highlight what is confusing them and write you a quick note in the margins.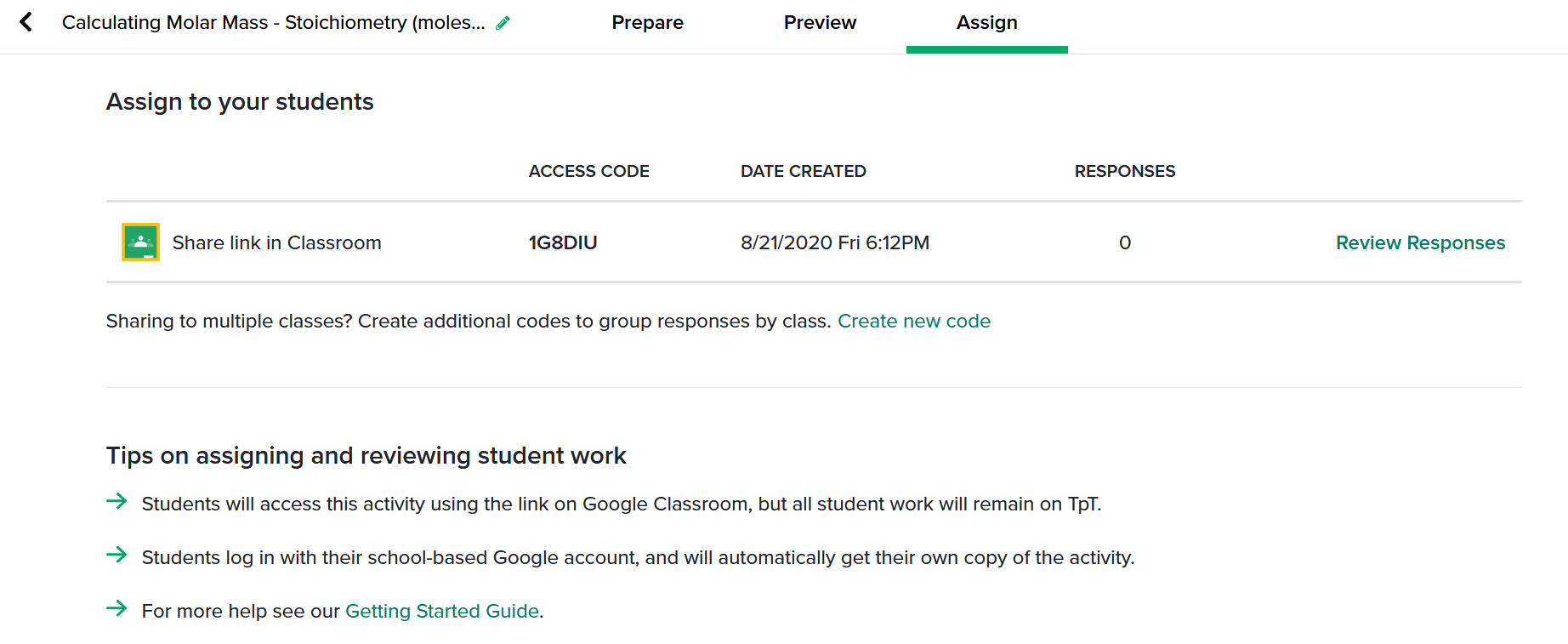 4.) Check student work
When students complete the assignment, you will be notified through Google Classroom that the work is completed. You can mark each assignment using the answer key for the resource provided and answer any questions that students have. There is the option of sending an assignment back to students, which you can do if a student misses a section or you'd like them to retry something. You can also use this to communicate back and forth with students who are struggling by answering their question and allowing them to resubmit the work once they've completed it.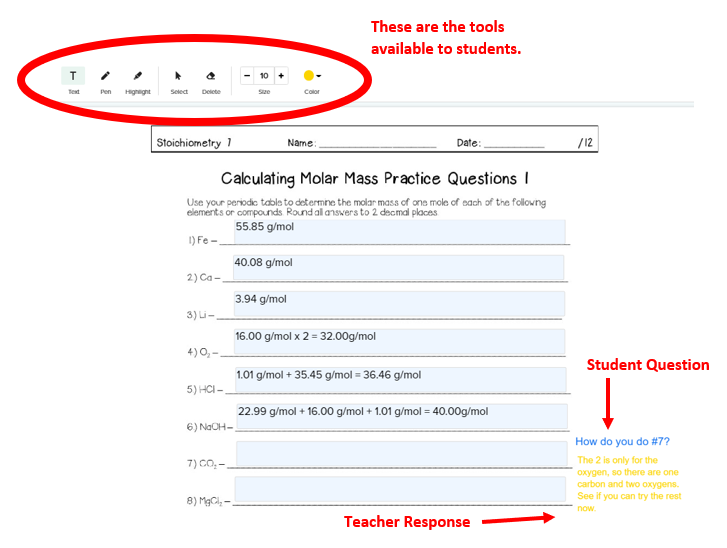 Science Hedgehog Resources Currently Available
Here are the resources currently available in my Teachers Pay Teachers store that are now include a digital version of the PDF resource:
1.) Stoichiometry Worksheets
Each set of worksheets comes with two pages of questions covering a stoichiometry topic and a full answer key. These worksheets are fully compatible for TPT Easel.
2.) Interactive Notebooks
All of my interactive notebooks have been uploaded to TPT Easel with answer boxes in place for students to label diagrams, answer questions and fill in the blanks. Each notebook also comes with check-in questions throughout that you can assign virtually to students. You can still email the pages to students for the foldable paper revision pages if they have access to a printer. Many of the revision resources have also been converted into a question/answer format within TPT Digital Activity.
3.) Task Cards
Chemistry task cards have also been uploaded with the original four questions/page and answer boxes for each question. Students can answer questions as part of a revision activity or a virtual homework assignment. Full answer key included.